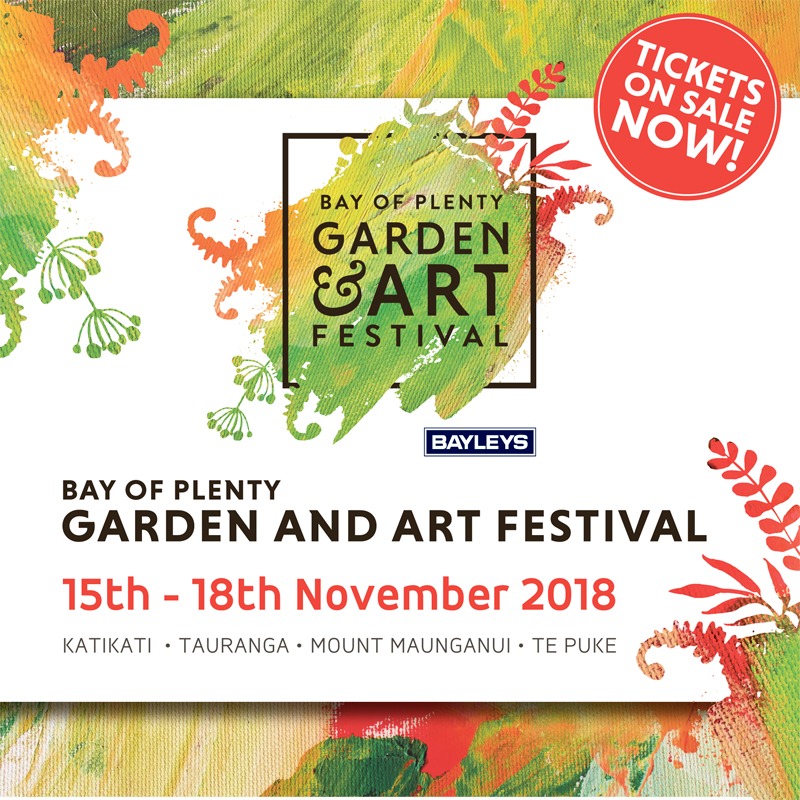 This year we introduce a newly-formatted festival. The trail spans from Katikati to Te Puke with all gardens open to explore on all four festival days. Our festival boasts a myriad of delights from small urban gardens to large rolling country gardens – many are new to the festival but rest assured, old favourites have returned too.
Adding to the offering are art stops along the way. In some cases there is the opportunity to see artists working from their own studios. Matching artists with gardens is what makes this garden trail unique. Local and national artists are displaying a wide variety of artwork in several different mediums.
One and four-day ticket options are on offer this year. There's the chance to organise a solid day of whistle-stop viewing, or enjoy a more leisurely journey around the gardens over multiple days.