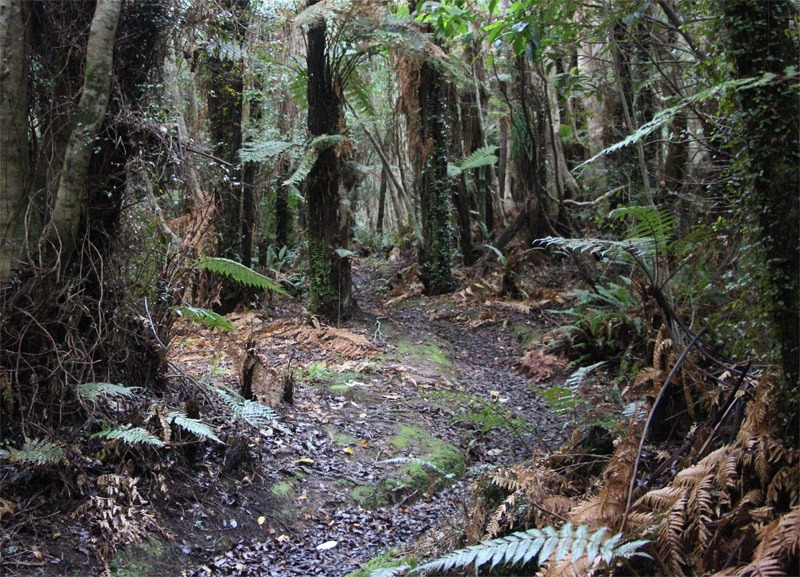 Katikati is situated in the rolling foothills of the Kaimai Mamaku National Park. The Kaimai Ranges run the length of the Western Bay of Plenty and dominate the skyline as far as the eye can see.
Walks range from between one and five hour return and are suitable for people with a reasonable level of fitness. There are many wonderful walks through the Kaimai Mamaku National Park.
If you wish to spend the day bush walking we can pack a lunch for you. If planning to walk in the National Park, remember to bring warm and water proof clothing with sturdy footwear. The climate in the mountains can be quite changeable and it is good to be prepared for your enjoyment and comfort.
Waihi
For those wanting less strenuous bush walking there are some great walks including the Historic Karangahake Gorge near Waihi. This includes the Hauraki Rail Trail, a cycle and walkway that follows the Karangahake River flanked with New Zealand bush. It includes historic mining areas of interest as well as a spectacular (disused) railway tunnel that you can walk through.
Waihi Beach, Bowentown
Further North, Waihi Beach and Bowentown also provide some great walking tracks. For a short (but steep) walk, the The Trig Walk at the Northern end of Waihi Beach gives a great view South along the coast towards Tauranga. Also starting at the Northern end of the beach is the coastal track to Orokawa Bay, a beautifully secluded beach. If you want to extend yourself a little further, carry on over to Homunga Bay.
Anzac Bay at the Southern end of the Bowentown Headland was an early Maori Pa site with excellent views of the harbour entrance and across the Western Bay of Plenty to the mountains. Looking North you can see the entire length of Waihi Beach and beyond to the start of the Coromandal Peninsula. Anzac Bay also provides a nice sheltered spot to take a swim - safer than the open sea.