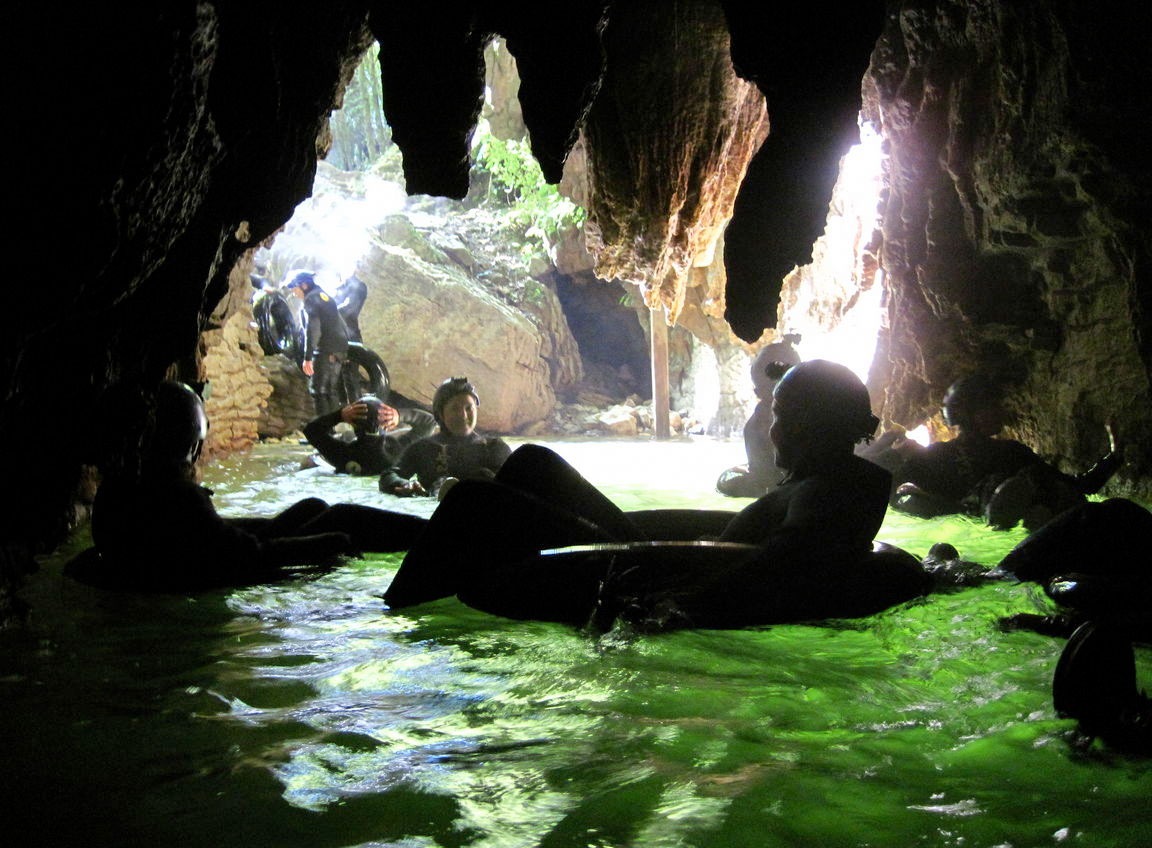 Last week we had a young, enthusiastic couple staying from San Francisco. Being Autumn with the changing weather they unfortunately arrived during a cold snap. This did not deter them and while they were here they went off to spend the day at Waitomo Caves.  
They were booked with the Legendary Black Water Rafting Company. The company kitted them out in full length wetsuits and helmets and they spent a wonderful afternoon exploring the cave system.  They abseiled, climbed, jumped, floated and wove their way through the "glow worm studded subterranean wonderland of the Waitomo Caves.  
The expedition was led by an expert guide who regularly takes groups of 6-12 people through the cave system. The Legendary Black Water Rafting Company was the first company in New Zealand to run this kind of adventure activity and by all account does it very well. Our guests came back thrilled with their experience though a little cold. I had some roast pumpkin soup ready for them and a roaring log fire so they soon warmed up.