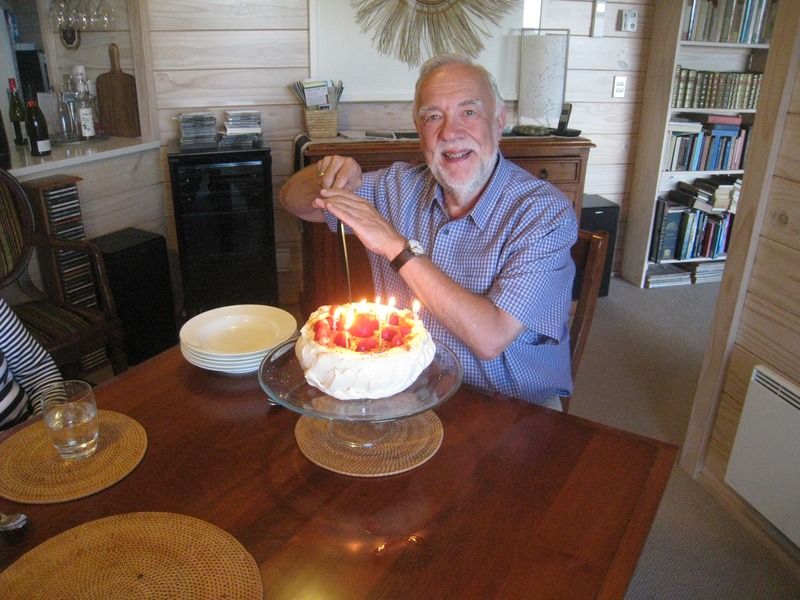 Traditionally January to March have been our peak season. Once again January has been very busy with lots of guests. This year we have noticed a slight change in booking trends.  People are using more i-phones to book using travel apps, they are booking later, staying longer and coming from a greater diversity of countries and cultures. We are pleased to see people staying longer as this part of the country has so much to see and do and so many interesting activities for guests to take part in. The weather has been hot and sunny most of the time and many of our guests have gone bush walking on one or more of some of the hundreds of walks people can do in the area. We had a honeymoon couple from Australia who were keen to learn to fish, so they went of with our favourite guide and learnt how to fly fish. They were thrilled to bits with their catches and bought home some great photos of their fishing adventures.  
We welcomed our first ever guests from Warsaw, Denmark and Alaska this month.  It is such fun hearing about these different countries and all the varied backgrounds and jobs people come from.  Our Alaskan guests stayed on and off for 10  days.  At one stage she went off to the Poor Knights Islands for some deep sea diving and came back with a video of all sorts of gorgeous fish and sea creatures with wonderful colours and camouflage. She also had at lots of fun zip lining then she and Greg went off down to the Tongariro River for a day of trout fishing on a raft which was very successful and they both came back tired but happy. 
We also had some very nice guests from England, Peter and Hazel Bullock. One evening we helped celebrate Peter's birthday and rather than having a cake Peter opted for a traditional kiwi pavlova. It was with much hilarity and a very sharp knife that Peter cut his pavlova and made a wish.  
Some guests from Germany came and on arrival announced that they didn't like hiking they were strictly guests who liked to drive. They were in search of medicinal manuka honey which you probably know New Zealand is famous for. We have several good places to buy manuka honey in the Bay of Plenty but they decided to take a day trip to the West Coast of the North Island and they found a place called "Manuka Health" which we had not heard off. It is 1 hour and 50 mins from here and very doable in a day.