We source fresh vegetables from our own garden or from one of the many local market gardens or orchards that the Bay of Plenty is so famous for. Where possible we buy organic and free range food.
Breakfast is included in the tariff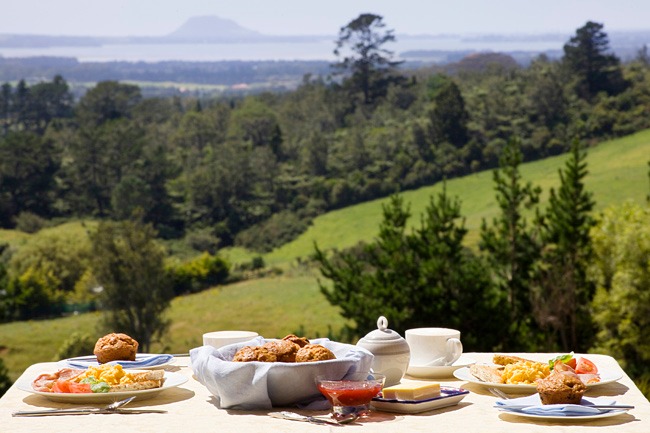 Included in your tariff is a sumptuous breakfast of your choice.
There is free tea, coffee and hot chocolate with home baking available to guests throughout the day.
For many travellers who have been staying in hotels they will enjoy the informal atmosphere of a home cooked meal. We offer a variety of breakfast options to suit most tastes. We can discuss what you would like each day of your stay to give you variety and a delicious meal to start your day.
Special requirements?
We are happy to cater for those with special dietary requirements. Again please let us know in advance so that we can ensure we have the appropriate food for you. When in season we offer asparagus with poached egg and parmesan cheese, or avocado, tomato, pesto and homemade toast. Guests enjoy selecting from our varied menu that offers something for everyone.